Ahead of others in the world, Toy Factory International Co., Ltd. developed and created "Healthcare Mobility", which allows physicians to conduct telemedicine, with MONET Technologies, Toyota Auto Body, Philips and Ina City (Nagano Prefecture, Japan).
Recently, maintaining the medical system in mountainous and remote areas while dealing with a rapidly-aging population has become a major issue. This vehicle was announced at a press conference held at the Imperial Hotel on November 24, 2019 and demonstration tests started in Ina City from December. The demonstration project is still ongoing in stages.
Healthcare Mobility makes the following possible:
[Bookings]
An accompanying nurse can book a vehicle via a smartphone app according to the online consultation schedule agreed to between a patient and a physician.
[Examination]
The vehicle can be equipped with medical instruments required for examinations, such as electrocardiogram monitor, glucometer, blood pressure monitor and AED.
[Online Consultation]
Through video calling, a physician can interview and examine patients with assistance from a nurse, as well as give instructions to the nurse.
[Cloud-based System for Information Sharing]
To allow information sharing among healthcare workers, it is possible to examine a patient's medical record and input/manage consultation records by using a PC installed in the vehicle.
We believe that Healthcare Mobility, a new style of healthcare service, may dramatically change healthcare systems not only in Japan, but also throughout the world. Toy Factory International will continue developing vehicles to assist the medical field and solving their issues.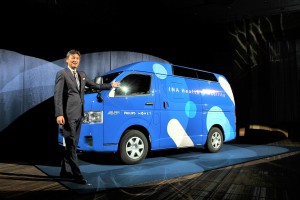 Press Conference Photo 1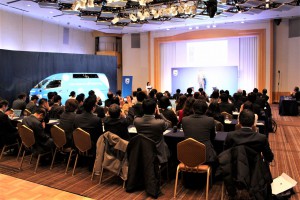 Press Conference Photo 2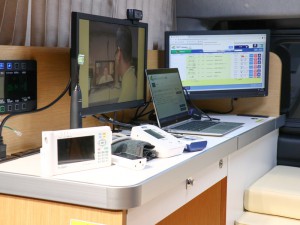 Interior 1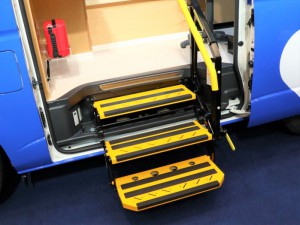 Interior 2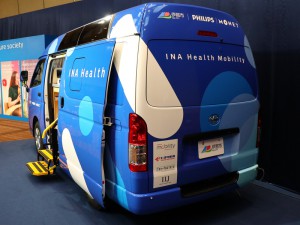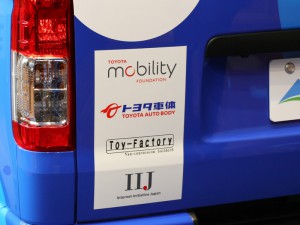 Partners